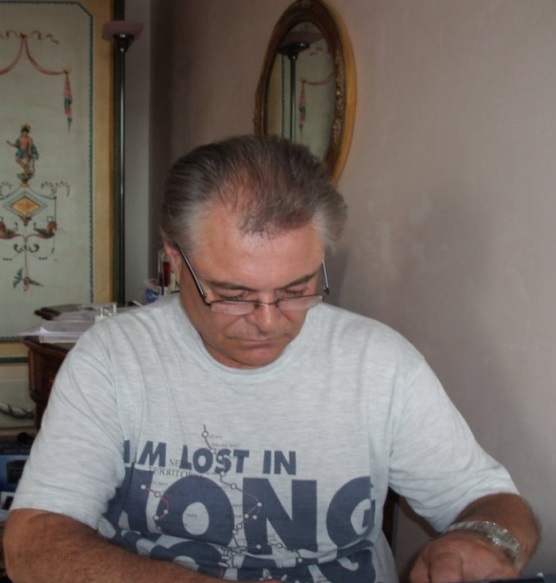 LETTER FROM DOUG WIGGINS:
Hello readers, this month finds me in Venice, Italy once again, cleaning up my next novel, "The Twins." This is a modern novel set against the backdrop of present day Africa as seen through the eyes of an English mercenary, a retired army officer, now living in London and wondering what to do with himself having been relegated to UK military think tanks. Of course as in all my novels I provide a catalyst that gives him choices to make that will change his life forever.
I am also researching here in Italy the bones for a new historical novel about the poet Veronica Gambara who we met in my novel "A Tale of Two Noble Lovers." This amazing woman was a published poet at the age of 16 and after taking many lovers married the much older Duke of Correggio. (Correggio was a small State in Renaissance Italy). She had four children before losing her husband and until her son was of age she ruled over her State. She was a confidant of the Pope, and also of Emperor Maximillian of Austria and of King Francis of France. She donned a suit of armor and defended her tiny State when it was besieged by the powerful Austrian army and she won!
Right now is also an interesting time in Europe as Britain prepares to become isolationist and leave the European Union, and surprisingly here in Italy there seems to be great support for Britain's position as there are many in Europe who do not want their laws and traditional ways to be dictated by Brussels. Many are now waiting to see how Britain handles the exit so as they say, "watch this space".
From Doug Wiggins
in Venice, Italy.
7 July 2016.
Published July 8, 2016