Clinging to the Edge
Edited By Brian Lewis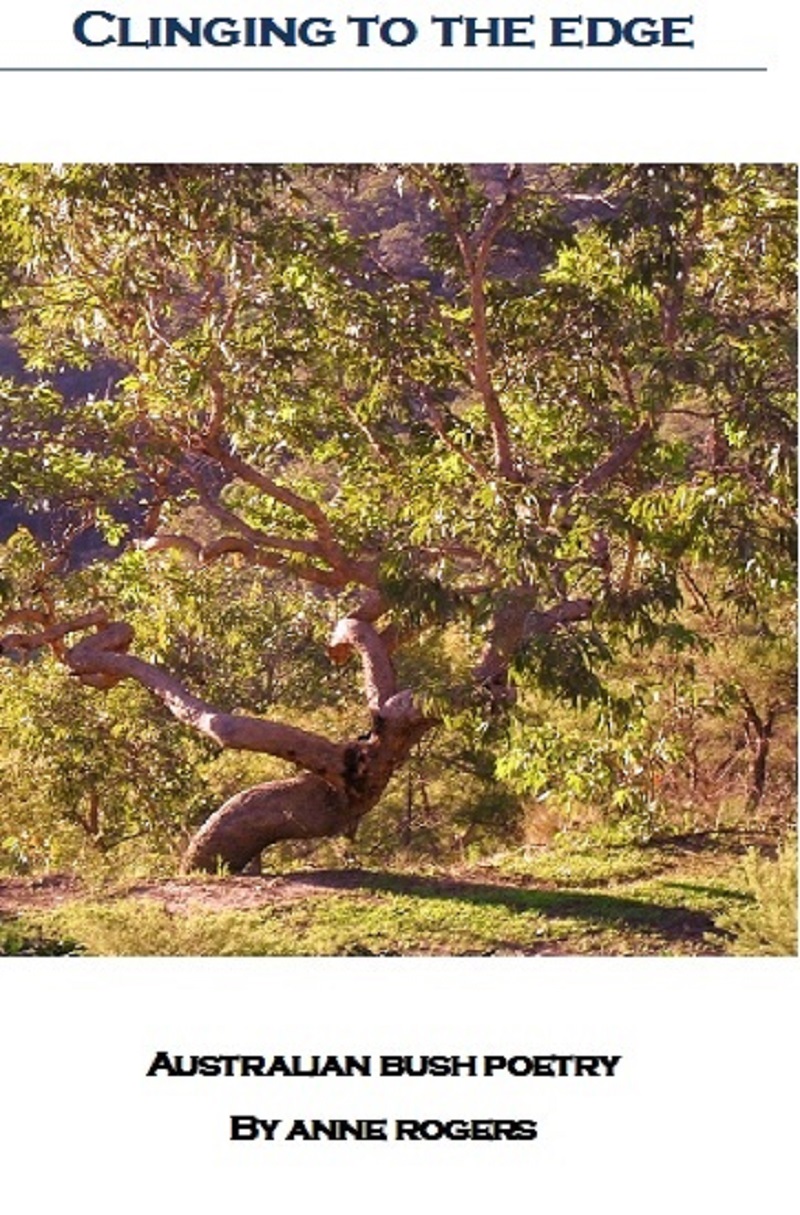 Australian bush poetry is a genre that specialises in dealing with Australian life and culture using rhyme and rhythm as an essential part of the narrative. It started out in the 1800's almost exclusively as verse about the Australian 'bush' or 'outback' and of course about the people who lived and worked there. In more recent times the genre has come to include narrative verse on any topic relating to Australia.
Anne Rogers is an experienced practitioner of Australian bush poetry and in this volume has collected together forty poems, the main themes of which are nostalgia, humour, and respectful remembrance. The poems are presented in a fairly random order so as to provide some variety for the assiduous reader. But for those who wish to "cherry-pick" a poem to suit their mood the Table of Contents contains a letter N, H or RR in brackets alongside each title to help identify nostalgia, humour or respectful remembrance.
Anne was born and bred in the outback of New South Wales and spent the first 42 years of her life living and working on sheep and cattle stations in Western N.S.W., for the most part on the Darling river between Menindee and Wilcannia.
Welcome to the work of Anne Rogers, a quintessential Australian bush poet.
Also available from Amazon and Kobo Books. CLICK ON IMAGE FOR DETAILS.
DETAILS
| | |
| --- | --- |
| Category | Australian Poetry |
| Number of Pages | 124 |
| Price | $5.00 |
| ISBN | 978-0-9954493-0-5 |
| Available Formats | mobi, and epub |
| Edited by | Brian Lewis |
| With an Introduction by | Anne Rogers |
Buy via Amazon
Buy Clinging to the Edge from Amazon
Buy via Kobo
Buy Clinging to the Edge from Kobo
Buy Here
Price: $5.00
Purchase includes the following formats: mobi, and epub.