Corroboree To The Sun
Edited By Brian Lewis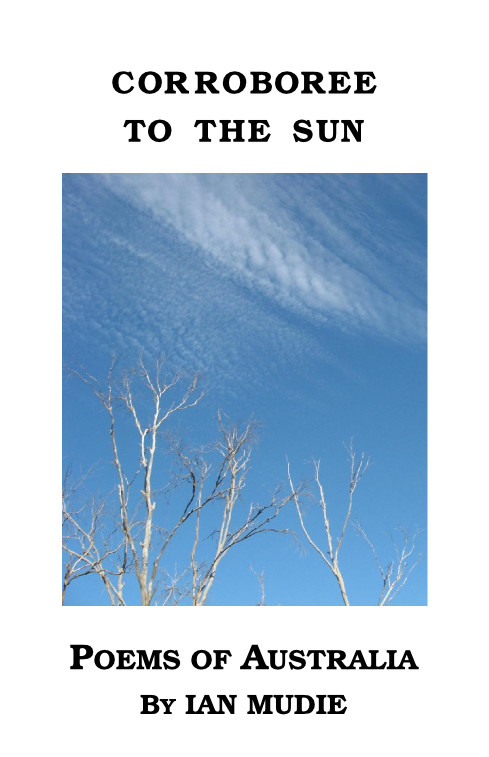 The poems that have been selected for this publication are representative of the main themes running through Ian Mudie's poetry: viz: respect for and knowledge of the natural environment; respect for and understanding of the aboriginal peoples; pride in the Australian nation; and acknowledgement of the Australian character. However I have also included some whimsical poems that probably do not fit any of these themes. They are just so delightfully Mudie that I could not leave them out. (11 000 words).
Welcome to the work of Ian Mudie. A man well ahead of his time who produced a body of work that deserves to be kept alive. Kindle and epub versions are available from checkout for a combined price of $9.99.
Also available from Amazon as a paperback from https://www.amazon.com/dp/0992397928.
An epub version only is also available from the Kobo Book Store. CLICK ON IMAGE FOR MORE DETAILS.
DETAILS
| | |
| --- | --- |
| Category | Australian Poetry |
| Number of Pages | 67 |
| Price | $5.00 |
| ISBN | 978-0-9923979-2-0 |
| Available Formats | epub, and mobi |
| Edited by | Brian Lewis |
| With an Introduction by | David George Mack |
| Cover Designer | Brian Lewis |
Buy via Amazon
Buy Corroboree To The Sun from Amazon
Buy via Kobo
Buy Corroboree To The Sun from Kobo
Buy Here
Price: $5.00
Purchase includes the following formats: epub, and mobi.