IELTS Writing Band 9 Essays
Edited By Brian Lewis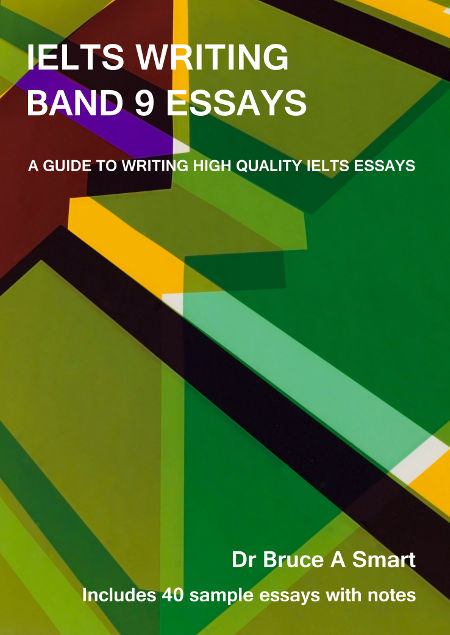 Improved 2nd edition now available. This excellent book overcomes the weakness of other English writing guides by providing 40 high quality essays (10 Academic Task 1, 10 General Task 1 and 20 Task 2 essays) that are written by an educated native speaker. The essay topics have been chosen carefully so as to be relevant to modern day situations confronted by young adults. As a result the essays are quite interesting as well as being instructive.
Typically when IELTS students are shown these essays they are surprised by the directness and simplicity of the language. The essays provided are all of IELTS band 9 standard; however, the intention is not necessarily to allow students to reach that standard but to provide a pathway to write better quality essays that are of an academic standard and style. An important part of each essay is the accompanying "Essay Notes" section that explains the choices made by the writer.
It is also intended that this book, although directed at IELTS students, has a focus beyond the IELTS exam so as to provide students with writing skills that can also be used in study and in the workplace. This 2nd edition corrects some typographical errors and has an improved layout to help with legibility when using a Kindle. (204 pages). Available only from Amazon. CLICK ON IMAGE FOR MORE DETAILS. After purchase please provide a brief, honest review to Amazon of this book and advise us. We will then send you a free copy of any other book from our catalogue. Just name it!
DETAILS
| | |
| --- | --- |
| Category | English Language |
| Number of Pages | 204 |
| ISBN | 978-0-9923979-4-4 |
| Edited by | Brian Lewis |
| Cover Designer | Blake Lewis |
Buy via Amazon