mobile about
Featured Titles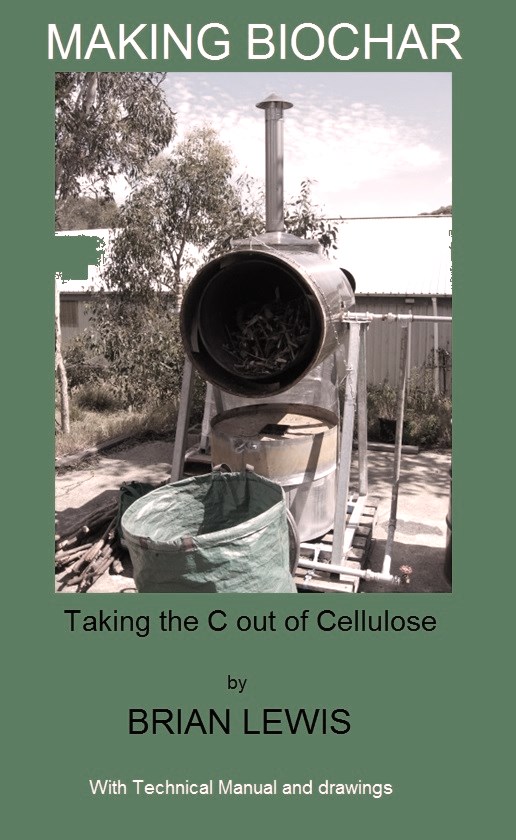 "Making Biochar – With Technical Manual" was written by Brian Lewis based on the experience gained from 5 years of developing and trialling 3 different styles of biochar kilns in the Adelaide Hills region of South Australia.
The book provides a good introduction to biochar basics, distinguishes between the different types of kilns that can be used and provides detailed and practical instructions on the operation of a retort style biochar kiln together with a chapter on the economics of making and selling biochar.
The pdf version of the book includes detailed drawings of two types of kiln, the retort style and the gasifier style.
A case study on using a retort kiln by a commercial winery is included. And a description of a Do-It-Yourself gasifier kiln is also included.
This book will be of interest to all biochar enthusiasts, small landowners, horticulturalists and anyone else interested in the improvement of soils by the addition of carbon and the potential for a biochar industry to contribute to the supply of carbon credits.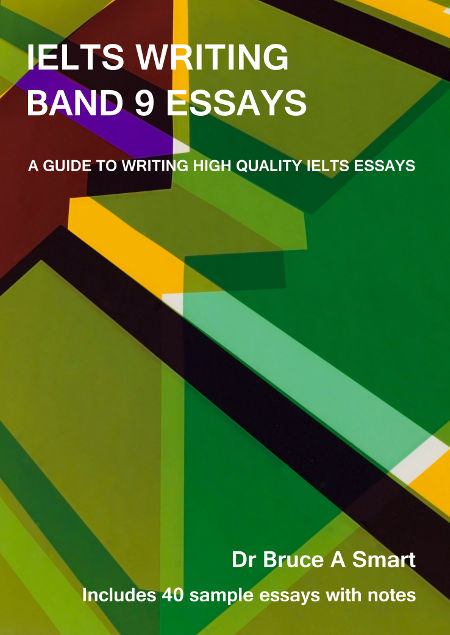 Improved 2nd edition now available. This excellent book overcomes the weakness of other English writing guides by providing 40 high quality essays (10 Academic Task 1, 10 General Task 1 and 20 Task 2 essays) that are written by an educated native speaker. The essay topics have been chosen carefully so as to be relevant to modern day situations confronted by young adults. As a result the essays are quite interesting as well as being instructive.
Typically when IELTS students are shown these essays they are surprised by the directness and simplicity of the language. The essays provided are all of IELTS band 9 standard; however, the intention is not necessarily to allow students to reach that standard but to provide a pathway to write better quality essays that are of an academic standard and style. An important part of each essay is the accompanying "Essay Notes" section that explains the choices made by the writer.
It is also intended that this book, although directed at IELTS students, has a focus beyond the IELTS exam so as to provide students with writing skills that can also be used in study and in the workplace. This 2nd edition corrects some typographical errors and has an improved layout to help with legibility when using a Kindle. (204 pages). Available only from Amazon. After purchase please provide a brief but positive review to Amazon of this book and advise us. We will then send you a free copy of any other book from our catalogue. Just name it!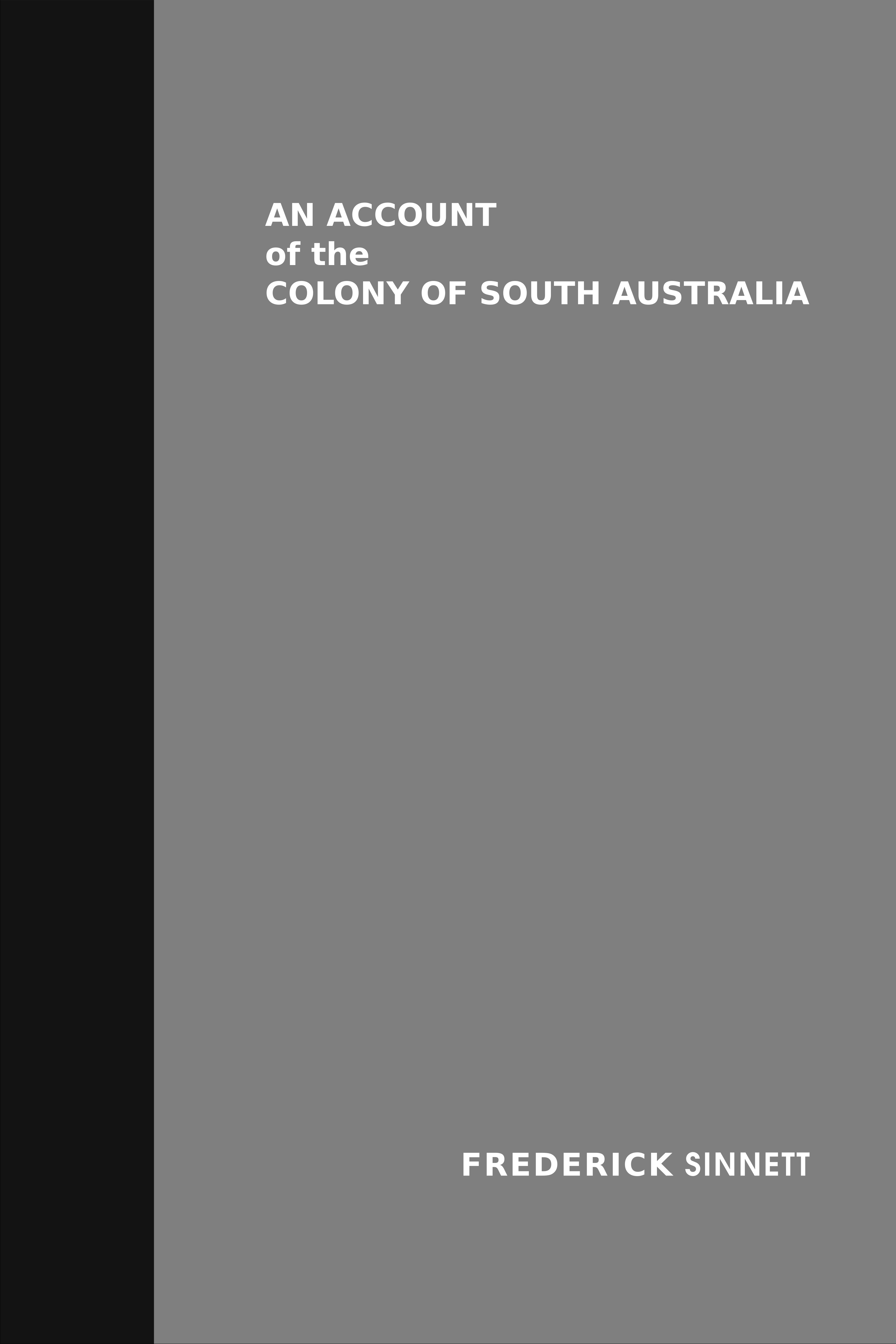 First printed in 1862 for the London Exhibition the Account is effectively South Australia's first year book and documents and describes some amazing achievements, some severe obstacles and some remarkable discoveries over the 26 years since settlement in 1836. In addition it is written fluently and critically by a quite young private citizen named Frederick Sinnett with the endorsement of the Government of the colony at that time. (158 pages). $9.99