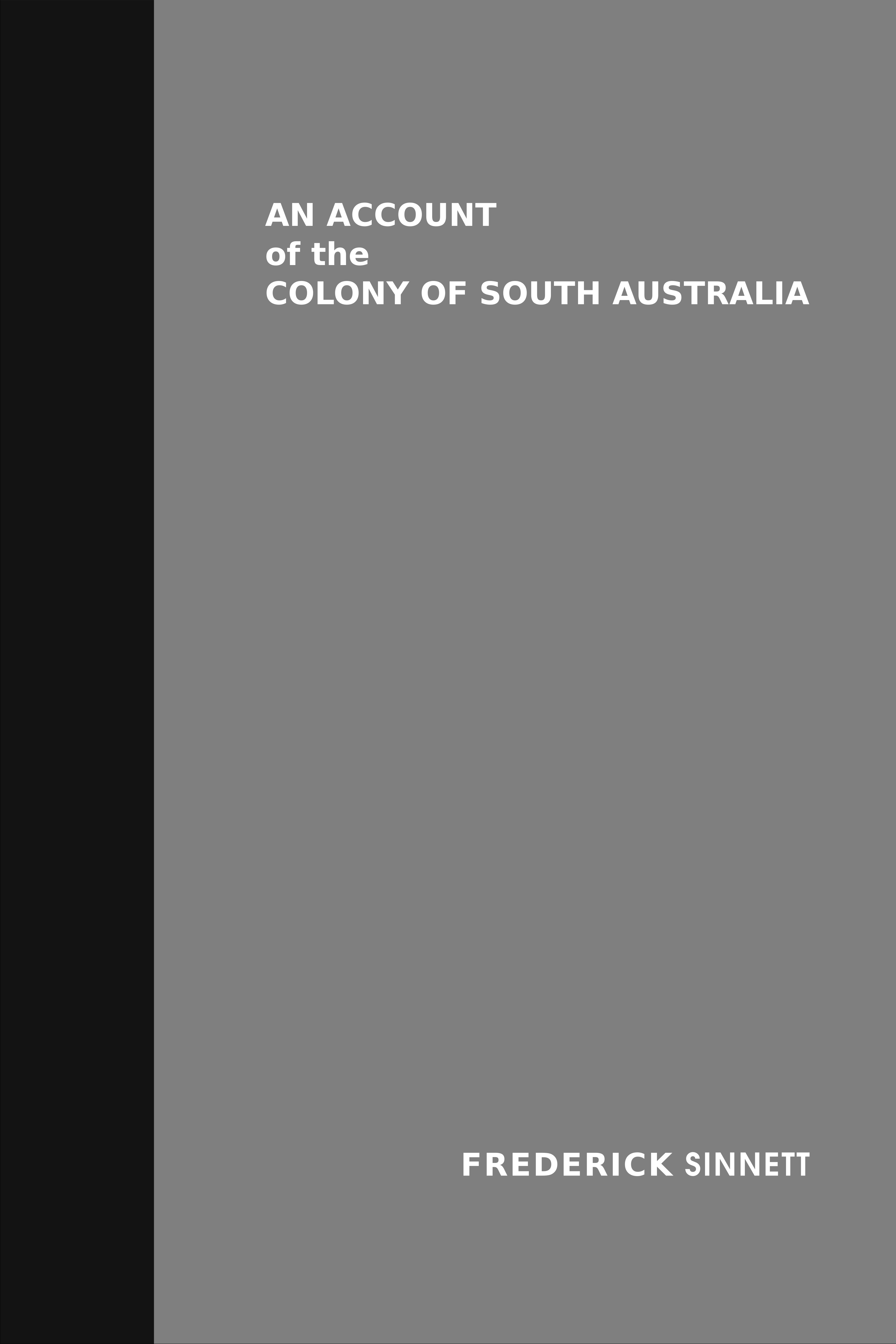 AN ACCOUNT OF THE COLONY OF SOUTH AUSTRALIA
Adelaide Hills e-publisher Strong & Bold Publishing based in Macclesfield has released a new digital edition of "An Account of the Colony of South Australia" for use with e-readers and computers.
This book was originally written by Frederick Sinnett for distribution at the London International Exhibition of 1862. It is packed with fascinating information about SA's first 25 years and contains many delightfully frank passages about the issues of those times. This new edition contains a dedication to the Kaurna and Peramangk people who bore the brunt of the arrival of Europeans to the land that they had cherished for thousands of years.
The Account is effectively South Australia's first year book and documents and describes some amazing achievements, some severe obstacles and some remarkable discoveries over the 25 years since settlement in 1836. In addition it is written fluently and critically by a quite young private citizen (Frederick Sinnett) with the endorsement of the Government of the colony at that time.
This book is a 'must read' for all South Australians, and anyone else interested in the achievements of the early settlers in South Australia.
It is available to buy from: https://www.strongandbold.com/publications/an-account-of-the-colony-of-south-australia
Published March 17, 2016